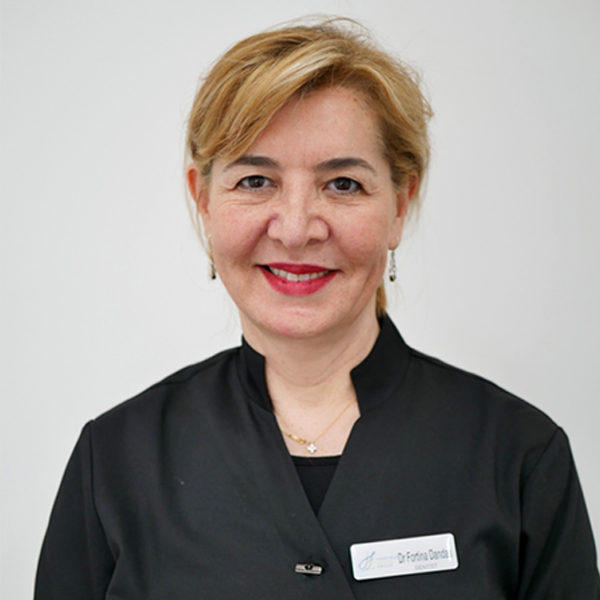 Special Interest :
Orthodontics, Root Canal Treatment, Cosmetic Makeovers, Implants, Oral Surgery, Wrinkle Relaxers and Facial Fillers

Dr Dandas is affectionately known as 'Dr D'.
Dr Fortina Dandas graduated in 1981 from the prestigious Melbourne University. Dr Dandas has worked in several private practices and for the Australian Army for 3 years before opening up Hadfield Dental Group with her husband, Dr Micheal Sullivan, in 1984.
Dr Dandas has many interests in dentistry, including orthodontics for which she completed the Progressive Orthodontics Seminars course, implants for which she complete the Brenner Master Implant Program, root canal treatment, cosmetic makeovers, oral surgery and she is a member of The Australasian Academy of Dento-Facial Aesthetics to administer wrinkle relaxers and facial fillers.
Dr Dandas has 2 daughters whom still live at home, both studying at University and 2 dogs (a Chihuahua and a beagle cross) both of which she adores. Dr Dandas also enjoys cooking, socialising and movies.