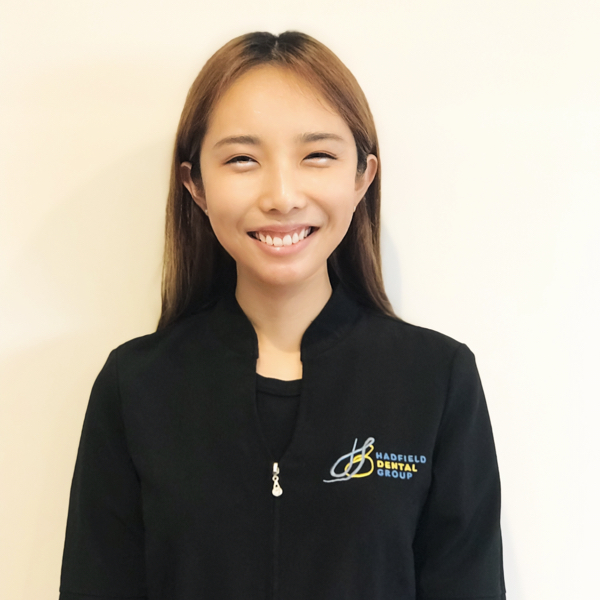 Qualifications:
Bachelor of Oral Health (University of Otago)
Special Interest :
periodontal treatment, inhouse bleaching and treating children
Clinic Hours:
Wednesday 9:00 AM – 5:30 PM
Thursday 10:00 AM – 8:00 PM
Friday 9:00 AM – 5:30 PM
Saturday 9:00 AM – 3:30 PM
Ashley Ha – Oral Health Therapist
Ashley is our latest addition to our Hadfield Dental Group.
She has completed her Bachelor of Oral Health degree at the University of Otago in New Zealand and has worked in NZ with a great team of colleagues both in public and private until she decided to return home to Australia in 2019 with her husband.
When she isn't wearing a clinic gown, she has a special interest in photography and travels the world to take photos with her husband. Otherwise she is always out and about looking for great places to eat in Melbourne and spending time with her spoodle puppy.