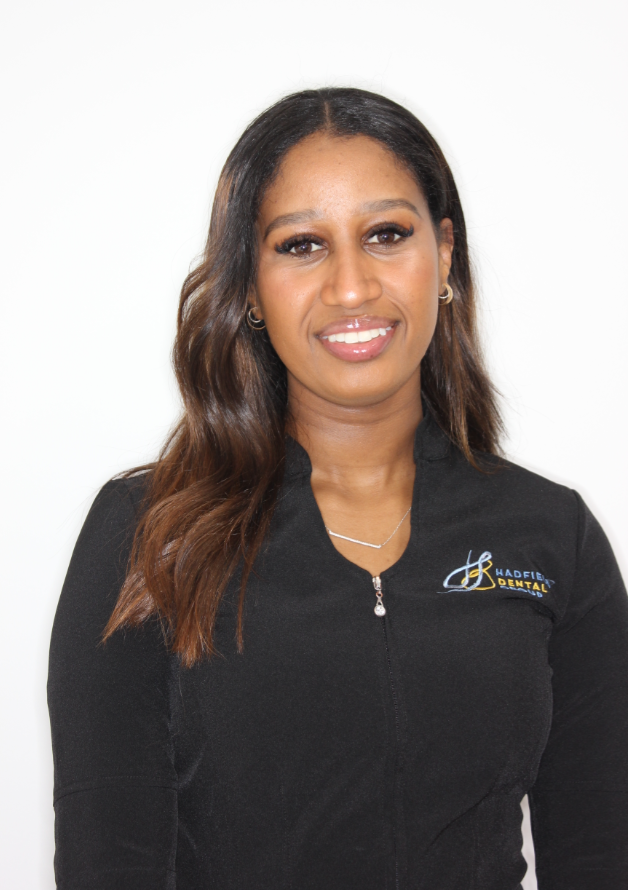 Qualifications:
Bachelor of Health Science in Oral Health, Graduated 2020
Special Interest:
Gentle dental care, especially regarding children, to ensure their early dental experiences are positive.
Clinic Hours:
Monday: Unavailable
Tuesday: 9am-5:30pm
Wednesday: 9am-6:30pm
Thursday: 9am-5:30pm
Friday: 9am-5:30pm
Saturday: 9am-3:30pm
Sunday: Unavailable
Oral Health Therapist, Mekdes Melese
Mekdes has always had a passion for patient care which led her to this field of work. Mekdes was born and raised in Auckland, New Zealand where she completed her Bachelor of Health Science (Oral Health) in 2020, and worked in a private practice providing care for both children and adults.
She relocated to Melbourne in August of 2022 for a change in scenery and to take advantage of new opportunities. She believes that relocating is an amazing opportunity to get out of your comfort zone.
Mekdes is known for her gentle approach to dentistry, and understands that dental visits are not a pleasant experience for some, especially children. Therefore, she is passionate about creating a comfortable environment where patients can feel relaxed and at ease in the chair.
Mekdes has always enjoyed her own dental visits throughout childhood into adulthood and is determined to share the same pleasant experience with all her patients.
Outside of work she enjoys going to the gym, cooking, baking, and trying new restaurants.