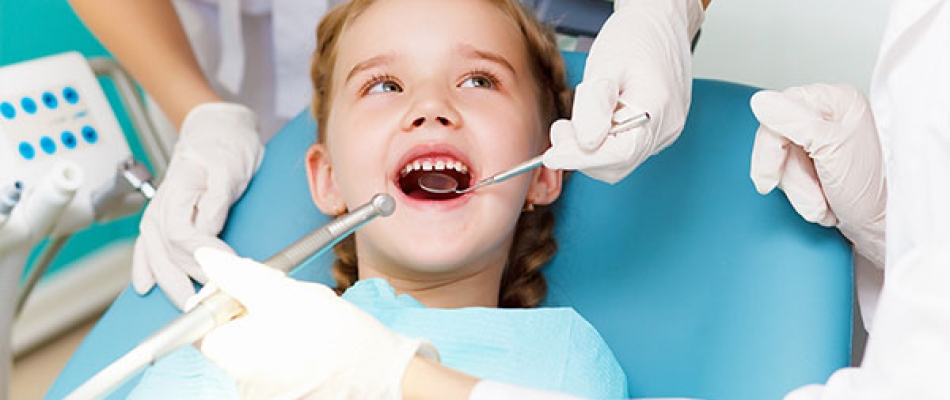 Going to the dentist is not always easy for people. The fear of the dentist is greatly for something. Many reasons can explain this fear of going to the dentist. It is sometimes enough to see the tools of the dentist so that the imagination ignites and makes us think of the painful sensations that they could provoke in the oral cavity. This fear, which does not date from yesterday, no longer has any reason to be in the reality of today. Indeed, it dates from the Middle Ages, when the first dental care consisted in particular of the extraction of the tooth responsible for the pain that the patient felt. Care techniques have evolved significantly since then. This unreasonable fear concerns both children and adults. Going to the dentist is not only for adults, but children are also concerned. Let's talk much about Children's dentist Melbourne.
 What benefits can parents and children get from this follow-up?
Regular follow-up by a Children'sdentist Melbourne makes it possible to determine if the child is at risk of having caries problems or if he already has them since his oral hygiene is not necessarily optimal yet.
Also, some techniques protect tooth enamel and reduce the risk of tooth decay. For example, the application of sealants and fluoride treatments are preventive treatments.
Also, taking the child to the dentist allows parents to talk to the dentist about possible oral problems they may have. It also allows the dentist to keep track of these potential problems to better support them. It is also possible to detect new problems if any.
It should not be forgotten that the dentist is the health professional to consult when it comes to oral health. He has the skills to determine if your child's dentition is well aligned or needs additional treatments for this purpose. He can also inform you about his jaw, the development of his teeth, their growth.
And of course, in consultation with your child, you are sure to receive advice and advice from a professional for oral care at home, the choice of products to use, eating habits, and preventive measures regarding oral injuries…
He is also there to make the child aware of his or her oral health, to teach him or her why certain oral habits (sucking the thumb, sucking a pacifier, etc.) are harmful to him, to make him aware of the importance of oral hygiene.
 What kind of dentist should children see?
In the area of oral health, babies, school children, and adolescents are cared for by a pediatric dentist or Children's dentist Melbourne. Caring for the youngest can be more difficult than dealing with adults for at least two reasons.
First, their dentition is constantly changing. Children's dentist Melbourne, in addition to their dental expertise and expertise, have been specially trained in the field of childhood psychology. They can better communicate with young patients, with efficiency and delicacy, to put them at ease and in confidence. It should be noted that after obtaining a degree in dentistry, a pediatric dentist must still complete three years of additional university studies in his specialty and submit a thesis in the field of health.
Prepare your child's first visit to his pediatric patient
A dentophobia, or odontophobia, is an exaggerated state of panic during which the person will try everything not to go to the dentist. This phobia can indirectly alter the person's state of health in the sense that he will probably only go to the dentist as a last resort.
Some reasons may explain this phobia:
Traumatic experiences during childhood, during the first consultations,
Pains that have marked the mind forever or
A cold and insensitive attitude from a health professional.
If some people can explain their phobia to the dentist, others simply cannot. Faced with the existence of such apprehensions and to prevent the child from developing such irrational fear, it is essential to prepare well before the visit to the pediatric dentist.
Hadfield dental group has a mission to enable them to enjoy a beautiful healthy and functional mouth, regardless of the condition.  Hadfield dental group has made great strides, leading to dramatic changes when compared to earlier dental care, dental phobia remains as if it is deeply rooted in the subconscious. Hire the experienced and highly qualified Children's dentist Melbourne now.