Wisdom teeth are third molars which form later than all other teeth.
In some cases, patients may feel severe discomfort. Wisdom teeth usually begin to grow between the ages of 17 and 21 and often only partially grow or grow crooked which.
Signs of impacted wisdom teeth are:
Swollen and irritated gums
Difficulty and pain when opening your mouth
Pain when chewing or biting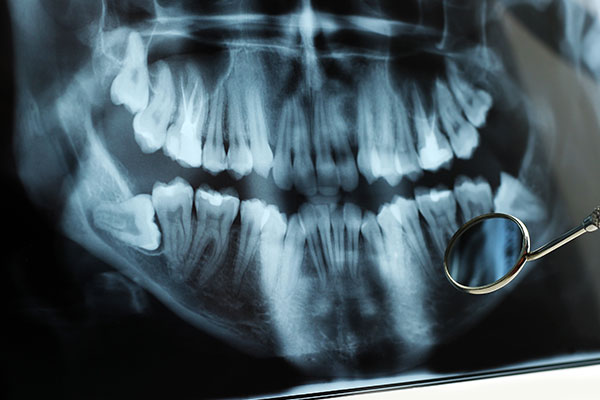 If Ignored
Impacted wisdom teeth will continue to cause inflammation, infection, pain and pressure on your other teeth.
The Solution
Not all case require wisdom teeth removal, sometimes your wisdom teeth may have enough room to grow and not cause any pain, if so, we will leave your tooth and continue to monitor.
If it is impacting your other teeth we will recommend an extraction. For your convenience, we have an oral surgeon on site, once a month. Take the first step to alleviating your pain and give us a call.