Implants are titanium screws placed in the jaw to act as an anchor for the restoration replacing a missing tooth.
A restoration is then placed on top of the screw which can replace single or multiple teeth. Implants are the most costly but also the preferred tooth replacement procedure in dentistry as they alleviate the need for removable dentures, have excellent long term prognosis and feel and look like natural teeth.
The procedure comprises of two stages.
The surgical stage: The implant is placed in the jaw and left to heal.
The restorative stage: The restoration is created and placed on top of the implant.
We also offer Implant retained dentures. Implants are fitted with special clips or attachments and the denture is made to fit over them, this ensures that the denture cannot move about and stays firmly anchored in the jaw.
Book a consultation with us to discuss your suitability.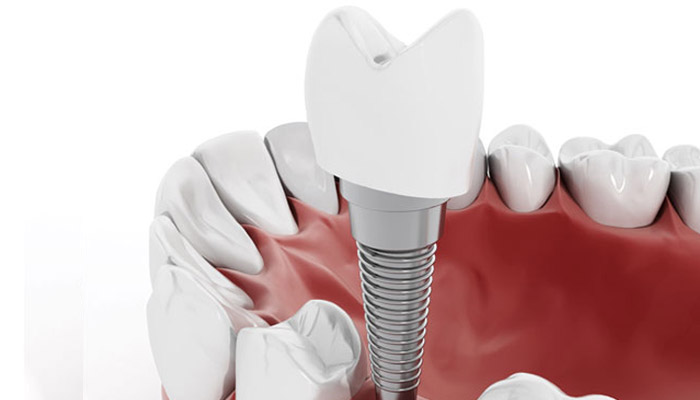 After Care Tips
Local anaesthetic:
If your procedure required numbing, you will need to be careful not to bite your lip, cheek or tongue, the numbness can last anywhere from 2 – 8 hours after the appointment, also avoid hot beverages or food.
A thorough run down of aftercare treatment will be provided at your appointment.