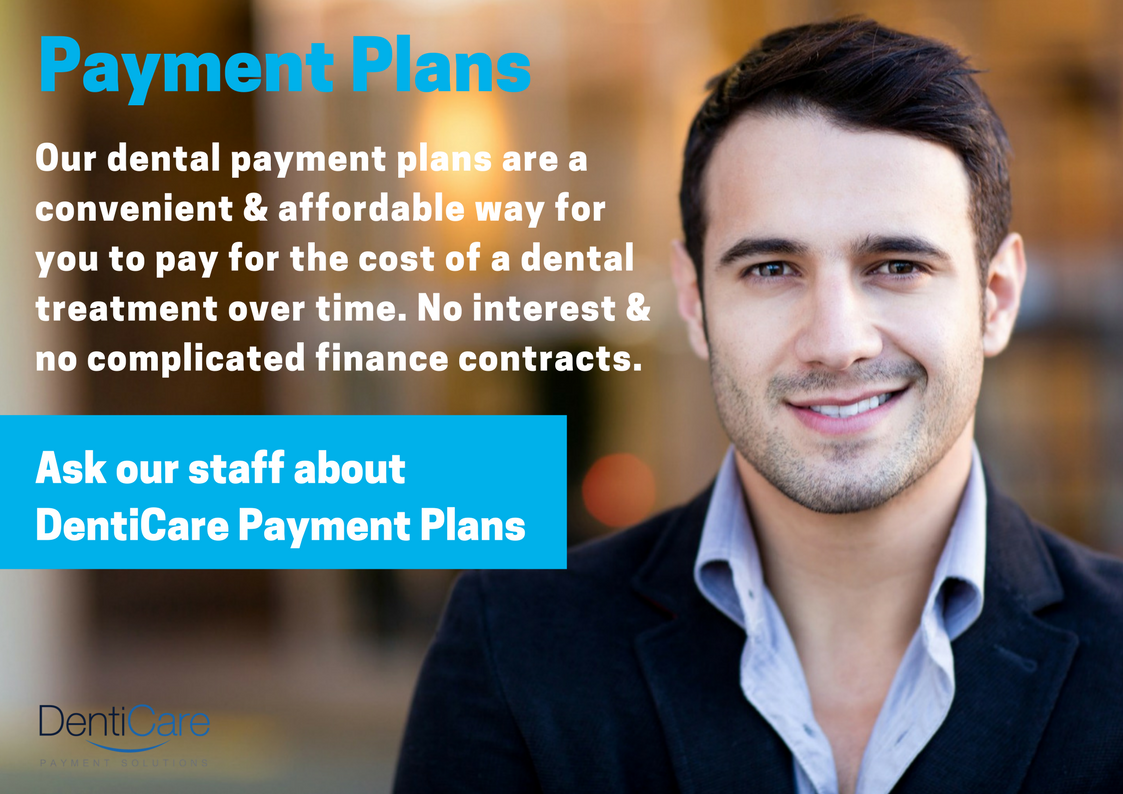 Personalised Payment Plans
Get the treatment you want sooner.
DentiCare is a third party Direct Debit Payment Plan which may allow you to pay for your Dental Treatment over a period of time. It is a fully automated payment dental plan system specifically designed to manage payment plans with little fuss. You are able to choose to do Direct Debits from your bank account or credit card and can even swap and change throughout the course of the payment plan term.
DENTICARE FACTS
Don't pay any interest on your treatment. No interest! No Fuss!
Only a one time set up fee of $39
Choose from Credit Card or Bank Account debits
Simply pay a deposit (20% minimum) directly to Hadfield Dental and the balance is put on a DentiCare Payment Plan
Flexible Dental Payment Plan Terms up to 24 months, with weekly, fortnightly, monthly payment options
Start your treatment straight away. Now there's no reason to delay that perfect smileThe information on this page is no substitute for financial advice. We suggest you carefully consider your financial options and seek independent financial advice.
Application criteria apply, please speak with our team for terms and conditions.Please note: Set up fees and Practice surcharge applies based on the duration of the plan and amount funded. Please speak to one of friendly front office coordinators to assess suitability and for more information